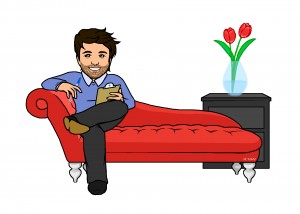 Self-Compassion & Compassion
Parenting and Self-Compassion. I am currently examining the role of self-comapssion, through utilising the Loving-Kindness Meditation, in experimental studies. I am supervising two honours students from the University of Queensland where we are examining the Loving-Kindness Meditation  in two experiments: (1) with parents, and (2) with young adults still living at home.
Gone Fishing. This research project aims to evaluate whether the immersion program 'Gone Fishing' is helpful at improving leadership qualities and developing an individual's sense of compassion, empathy, and caring behaviours. The study involves business executives participating in a range of activities such as helping in classrooms, medical clinics, and kitchens. It is based in Kenya, Africa. The research project is a collaboration between the Edmund Rice Foundation (Mr Anthony Ryan), the UQ School of Business (Dr Sarah Kelly, Director of MBA program at The University of Queensland), and the School of Psychology (me).
The Compassion Motivation Scale. I am in the process of determining the initial psychometric properties for a new scale aimed at assessing an individual's motivation for compassion towards self and others. It has been informed by motivational interviewing processes.
Self-Compassion and Secrets. Dr Michael Slepian (Columbia University, USA) and myself are collaborating to determine who people share secrets with. We are investigating whether people are more likely to share secrets with people they judge as being higher in self-compassion.
Building Self-compassion. Dr Stan Steindl (Director of Psychology Consultants) and myself are developing a program aimed at building self-compassion for individuals in order to prevent and treat mental health problems.
Triple P
Grandparent Triple P. I developed this program as part of my PhD studies, and we are currently examining Triple P in a collaborative project with Professor Greg Smith from Kent State University. We are investigating Triple P with custodial grandparents. Currently there is a Level 4 Group program and a Level 2 Seminar program of Grandparent Triple P. I am open to others wanting to research this program, please contact me if you have any questions concerning it.
Development of a Measure of Quality Process in Therapy Delivery. This project involved developing a measure of fidelity, which examines the quality of therapy process. The project is comparing Online Triple P compared to Standard Triple P in a non-inferiority design based study. The study is in collaboration between the University of Queensland, The University of South Carolina, and The Oregon Institute.
Emotion Regulation
Transdiagnostic Emotion Regulation Inventory. This project is in collaboration with colleagues from the University of Southern Queensland and will influence the development of a new measure called the "Transdiagnostic Emotion Regulation Inventory".
Acceptance and Commitment Therapy and Young Adult Congenital Heart Disease
Resilience in Every Day Life: READY. This project is focused on evaluating a program called "Ready" (Resilience for Everyday Life) with young adult patients with congenital heart disease. READY is a mindfulness based program. This project is in collaboration with The Prince Charles Hospital, Chermside, Brisbane and The University of Queensland. My role is an assistant project manager, and the research team includes Professor Ken Pakenham and Bronwyn Steele from The University of Queensland.